Our company's comprehensive strength ranks top there in the industry.The product mian serve Siemens , ABB, LG, OMRON, TE, EATON, Amerson, CHNT, Delixi,Bull and other well-known enterprises at home and abroad.
Our set up technical centers which brought together a group of specialist engaged in developing high-quality and performance contact materials.
From raw materials to a wide variety of silver alloy electrical contact materials and contact,composite materials and components.
Belows are our main product for your information
1.       Electrical contact rivets
2.       Noble metal cald strip
3.       Silver alloy wire
4.       Button contact
5.       Contact component
6.       Powder Metallurgy Contact
If you are interested in our product , feel free to contact me at anytime.   Hard work is not necessarily successful, but not hard work is definitely not successful.
Established in New Delhi, (Delhi) India in the year 2009, we R. S. Electro Alloys Private Limited,
engaged in providing
high quality and excellent performance range of Rivets and Electrical Contacts
that
include Tri-metal Electrical Contact Rivets, Iron Tungsten Contact Rivets, Copper, Aluminums, Brass Rivets, Copper Tungsten Contact Rivets, Copper Hollow Rivets, Reviting Machines Solid Electrical Contact Rivets, Bimetal Electrical Contact Rivets, Bi-metal & Solid Silver Tips and many more.
These are available in various specifications that meet national and international quality standards.
The state-of the-art infrastructure
is fragmented into several divisions for production and trade that include
production, quality inspection, warehouse & packaging, and many more.
Each and every unit of our organization is managed and controlled by the team of experienced experts who have wide experience in production and trade of these
Rivets and Contacts. Our team of experts is guided by our expert mentors Mr. Rakesh Yadav and Mr. Shekhar Rao , who have an immense expertise in understanding the industrial requirement with respect to robust quality of Rivets and Contacts.
An
electrical contact
is any point in a circuit that a wire connects to, such as a screw or terminal block.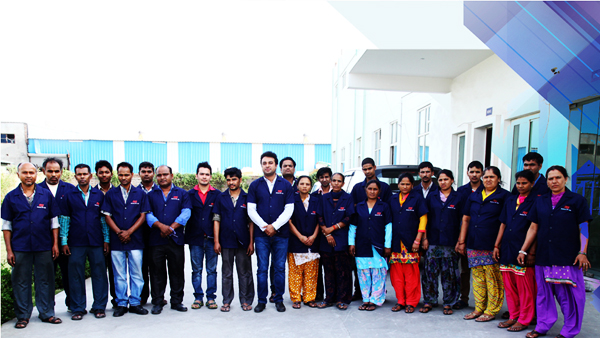 The term is also used when referring to control circuits. There are contacts inside Relays, Ligthting contators, and motor starters. They can be called N.O. for normally open, and or N.C. for normally closed. They "Make" of "Break" and electrical circuit.
We also engaged in
up-gradation of our range of products
as per the industrial specifications. Our
special R&D department
that helps us to provide customized and enhanced solution of entire range of Rivets
and Contacts
to our valuable clients. The
continuous efforts in maintaining quality
of our wide range have helped us to fulfill he requirement of several
electrical and automobile industries.
We have a
wide clientele
that is spread throughout the country as well international Clients in countries such as
Israel, USA, France, Kuwait etc
.. as we provide complete satisfaction to our valuable clients.
We are engaged in manufacturing of wide range of Electrical Contacts as per customer's specification that include Solid Electrical Contact Rivets, Bimetal Electrical Contact Rivets, Tn-metal Electrical Contact Rivets, Iron Tungsten Contact Rivets, Bi-metal & Solid Silver Tips, Copper, Aluminium and Brass Rivets, Copper Tungsten Tips, Button Contacts, Inlays, Outlays, Edgelays and many more.
These are manufactured with excellent quality material that is procured from quality driven organizations throughout the world. Our company is equipped with all kinds of facilities and equipments and has passed ISO 9001 certificate in 2008.
Our Products are compliant with RollS Fuji Electric, ABB, Siemens, Minda, Bajaj and Panasonic are just a few of the discerning customers on our client list. They source contacts from us because we only use 99.99 percent-pure silver in our products. And we inspect raw materials with atomic-absorption spectrometers to ensure our products are safe for a minimum of 20 years, we supplied buyers with our RoIIS-certfied contacts for switches, relays and thermostats. These include compound rivet, oxidized and powder metallurgy contacts,and silver contacts wires, three-compound contacts made from silver alloy, copper and iron are also available.
We have the capacity to manufacture Contact Profiles in the following Materials
| | |
| --- | --- |
| Ag | Pure Silver |
| AgCdO | Silver Cadmium Oxide |
| AgNi | Silver Nickel |
| AgSnO2 | Silver Tin Oxide |
| AgSnO2In2O3 | Silver Tin Indium Oxide |
| AgZno | Silver Zinc Oxide |
| AgW | Silver Tungsten |
| AgWC | Silver Tungsten Carbide |
| AgC | Silver Graphite |
| CuC | Copper Graphite |
| CuW | Copper Tungsten |
| FeW | Iron Tungsten |
Infrastructure
With a state-of-the-art infra-structural base, the company possesses sprawling premises, spread over
10000 square metre area
, in Delhi including a big manufacturing unit with top-of-the-line trappings and best-in-class amenities.